Clear, Cutting-edge, Correct medical facts for your Success and Joy in Health, Mind, and Spirit!
AskDrCarr® delivers Ivy League quality clarity to cutting edge facts on medical and mental illness topics for your success and joy in Health, Mind, and Spirit!
AskDrCarr® is an educational service of GREAT LIFE 4 YOU Holdings Corporation that researches and explains current medical, psychological, and success topics with a focus on health and mental fitness.
The research mission of AskDrCarr® is to help guide you to your success and joy through Health, Mind, and Spirit.
NO individual, clinical advice is provided.
YOUR benefit from the AskDrCarr® service: the facts are informative for each reader
YOU make independent, informed decisions from the factual material.
Dr. J. Carr is one of the principal contributors to the AskDrCarr® team, a team that brings a wealth of knowledge from Ivy League colleges.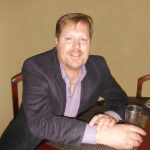 Dr. Carr is an alumnus of two Ivy League colleges (Harvard and Johns Hopkins) and holds a doctorate in Osteopathic Medicine, a Master of Business Administration, and a Master of Public Health.
Dr. Carr is also a U.S. veteran.
Residency and Fellowship training qualify Dr. Carr and the AskDrCarr® team to research and write about important topics of health and mental fitness, achieving personal success and joy, general medicine, psychiatry, psychology, and public health.
AskDrCarr® UpDate™ Newsletter is a FREE benefit available to all website readers who subscribe.
AskDrCarr® UpDate™ announces cutting edge information and the latest posts to enhance your success and joy.
Subscribe to the AskDrCarr® UpDate™ Newsletter NOW!
ATTENTION caregivers of readers and readers that qualify for the Americans with Disabilities Act (ACT): get EASE OF ACCESS assistance with AskDrCarr® website content and features by selecting "ADA assist": HERE.