Clear, Cutting-edge, Correct medical facts for your Success and Joy in Health, Mind, and Spirit!
AskDrCarr® delivers Ivy League quality clarity to cutting edge facts on medical and psychological topics for your success and joy in Health, Mind, and Spirit!
AskDrCarr® is an educational service of GREAT LIFE 4 YOU Holdings Corporation that researches and explains current information on medical, psychological, and success topics with a focus on health and mental fitness.
NO individual, clinical advice is provided.
Internet readers benefit from the generalized facts.
Individuals can make an informed decision from the factual material.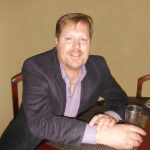 Dr. Joel R. Carr is a principle contributor to the AskDrCarr® team and brings a wealth of knowledge from three graduate degrees.  Dr. Carr is an alumnus of two Ivy League colleges (Harvard and Hopkins) and holds a doctorate in Osteopathic Medicine, a Master of Business Administration, and a Master of Public Health. Residency and Fellowship training qualify Dr. Carr to write and respond to important topics of health and mental fitness, achieving personal success and joy, general medicine, psychiatry, psychology and public health.
AskDrCarr® UpDate™ Newsletter is a FREE benefit available to all website readers who subscribe. AskDrCarr® UpDate™ announces cutting edge information and the latest posts to enhance your success and joy.